The 10 Best Cities in the World "2023"
Paris, France
Paris is one of the world's most renowned and romantic cities. The "City of Light," often known as Paris, is a busy metropolis with lovely buildings, a rich cultural history, and stunning surroundings. From the well-known Champs-Elysees to the iconic Eiffel Tower to the elite art galleries, Paris has a lot to offer everyone. A popular activity is to stroll along the banks of the Seine, and fantastic alternatives for sightseeing include taking a boat or a hop-on-hop-off bus tour. The Musée d'Orsay and the Louver Museum are two of the city's top attractions. You must visit Montmartre or the Latin Quarter for something a little unique. Paris is a city that will leave you with priceless memories Thanks to its magnificent architecture, thriving café scene, and food that is known across the world.
Rome, Italy
The capital of Italy and one of the most well-known cities in the world is Rome. It is a city rich in culture and history that is well-known for its academic institutions and archeological marvels. Rome is home to some of the most well-known sites in the world, including the Colosseum, Pantheon, Trevi Fountain, and Roman Forum. The Sistine Chapel, which is located in Vatican City, is only one of the several churches and cathedrals that may be visited. A trip to the Borghese Gallery is essential for getting the full flavor of Rome. Rome is a city that will give you lifelong memories due to its unique culture and beautiful streetscapes.
San Francisco, USA
San Francisco in California is a beautiful city. It is well known for its stunning structures, vibrant culture, and unique sights. The city is full of excitement and history, from the magnificent Golden Gate Bridge to the infamous Alcatraz Island jail. Tourists may take a cable car ride, see Chinatown and Fisherman's Wharf, and wander through the lovely Golden Gate Park. Some of the city's most breathtaking views, including those of Alcatraz Island and the Golden Gate Bridge, can be seen on Nob Hill. Due to its top-notch restaurants, museums, and art galleries, the city is among the best in the nation and Northern California's crown jewel.
Barcelona, Spain
Barcelona, a gorgeous city, is located in the northeasternmost point of Spain. Barcelona's unique culture, beautiful architecture, beaches, mountains, top-notch food, world-class shopping, and vibrant nightlife have something to offer everyone. Barcelona is a city that thrills and enchants visitors with its Gothic Quarter, renowned architecture, vibrant nightlife, and mouthwatering cuisine. Barcelona has enough to offer if someone is looking for a relaxing holiday, a cultural excursion, or a wild night out. With its rich Catalan background and distinctive Mediterranean flare, Barcelona offers visitors a unique fusion of cultures, experiences, and lifestyles. Learn about the city's many sights, like the well-known Sagrada Familia, the energetic Plaça Catalunya, the intriguing Barri tic, and the stunning Barceloneta beaches. See Barcelona's must-see attractions, cutting-edge districts, and global appeal. Learn about the regional culture. Discover the city's museums, galleries, and sights. Indulge in the delectable cuisine and take in the vibrant atmosphere.
Cape Town, South Africa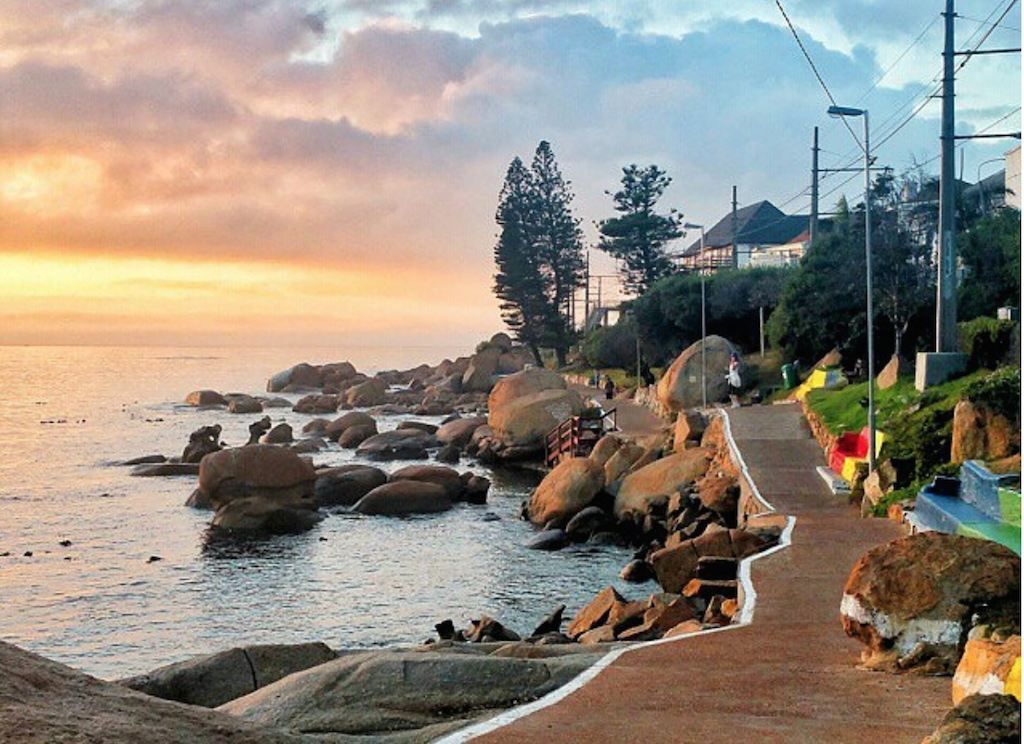 Cape Town is one of the most beautiful and vibrant cities on earth. It is a city close to Africa's southernmost tip with a peculiar fusion of cultures and surroundings. In Cape Town, from the well-known Table Mountain to the spotless beaches and magnificent vineyards, there is something for everyone to enjoy. While touring the bustling city center, take pleasure in the unique culture and cuisine. Explore the renowned Bo-Kap neighborhood to experience the vibrant nightlife of the city. See the beautiful Victoria & Alfred Waterfront while exploring the famed Table Mountain National Park. Take advantage of the magnificent beaches at Camps Bay and Clifton as well as the city's renowned vineyards to sample some of the best wines produced worldwide.
The city of Cape Town is one of exploration and adventure. In Cape Town, there are activities for everyone, including shark cage diving, mountain biking, and visiting the city's many museums and art galleries. Whether you're looking for a relaxing beach holiday, an exhilarating trip, or a cultural tour, Cape Town offers a range of activities. Visit this special place, and let its appeal and beauty leave you speechless.
Buenos Aires, Argentina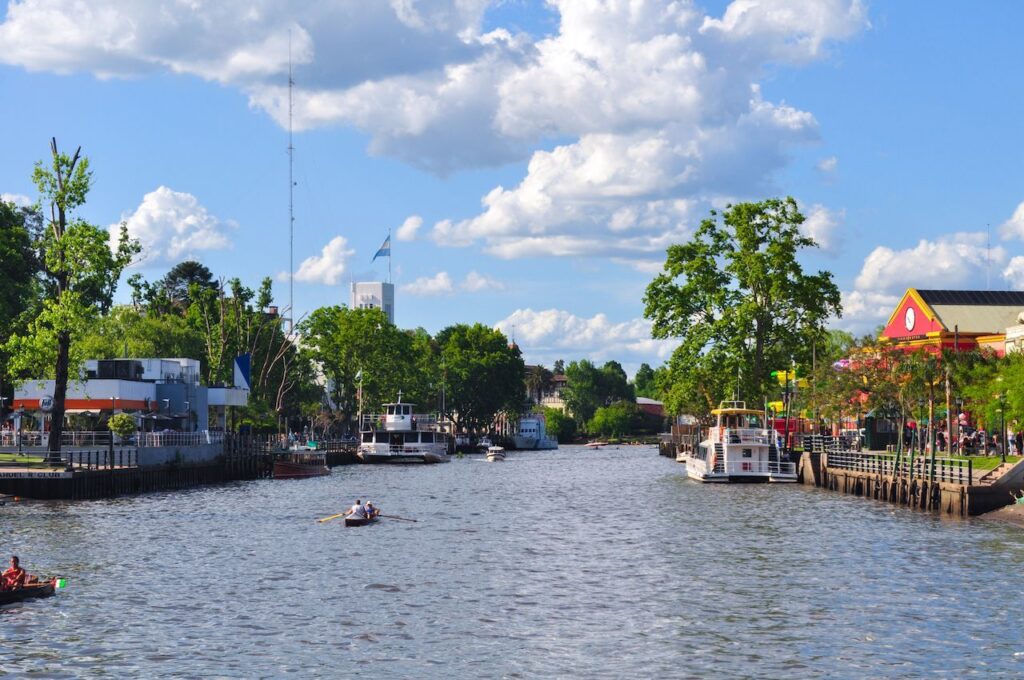 Buenos Aires is the charming capital of Argentina. It is the perfect place for an amazing holiday because it is a dynamic city that never sleeps and is full of activity. The metropolis of Buenos Aires has something for everyone. Thanks to its flourishing culture, European-style buildings, and delectable food. Learn about the city's notable landmarks, including the Obelisco on the Plaza de Mayo and the Recoleta Cemetery. Discover the city's hidden gems, such as the Japanese Garden and the thriving La Boca district. Discover the city's vibrant nightlife, which offers everything from modern clubs to traditional milongas. Test out some of the city's delectable empanadas and Argentine steaks. For a special experience, take a tour of the city's well-known neighborhoods, from the upscale Palermo to the trendy San Telmo. Explore the local shops as you stroll around the markets. Discover the city's vibrant atmosphere and let its seductive culture charm you.
Istanbul, Turkey
Istanbul is a dynamic, old metropolis with a thriving, diverse culture spanning two continents. Istanbul is a well-liked tourist destination since it is home to some of the world's most famous structures, including the Hagia Sophia, Blue Mosque, and Topkapi Palace. Together with a variety of cultural and historical monuments, the city's bustling streets, breathtaking architecture, and exciting nightlife may all be explored by tourists. Istanbul has something for everyone, from upscale shopping malls to authentic Turkish eateries. Istanbul offers a variety of vacation options, including romantic getaways, cultural explorations, and simple fun city breaks.
Vancouver, Canada
In Canada's British Columbia province's Lower Mainland lies the City of Vancouver. It is the largest city in the province and one of the most ethnically and culturally diverse in the nation. The city is home to a multitude of activities, including stunning parks and beaches, thriving nightlife, top-notch dining options, and top-notch shopping. A strong music and theatrical scene, as well as several galleries and museums, make it a center for arts and culture. Vancouver is a well-liked vacation and business destination since it's a terrific location to live, work, and play.
Sydney, Australia
Sydney is one of the most vibrant and beautiful cities in the whole globe. Famous landmarks, stunning beaches, and a vast range of activities can all be found in Sydney. From the iconic Sydney Harbor Bridge and Opera House to the breathtaking Bondi Beach and Manly Cove, Sydney is a city full of incredible adventures. Explore the lively city center with its upscale dining options and flourishing business districts. Take a boat trip around Sydney Harbor, which is famed for its beauty, and take in the breathtaking city views. Discover the Royal Botanic Gardens' lovely walkways and gardens as well as the live music venues in Newtown. Learn about Sydney's distinctive culture and cuisine. Go around the old Rocks neighborhood to see the city's various museums and art galleries. Visit the well-known Bondi Beach and stroll along the beautiful coastline path. with its breathtaking landscape, dynamic culture, and variety of activities.
Prague, Czech Republic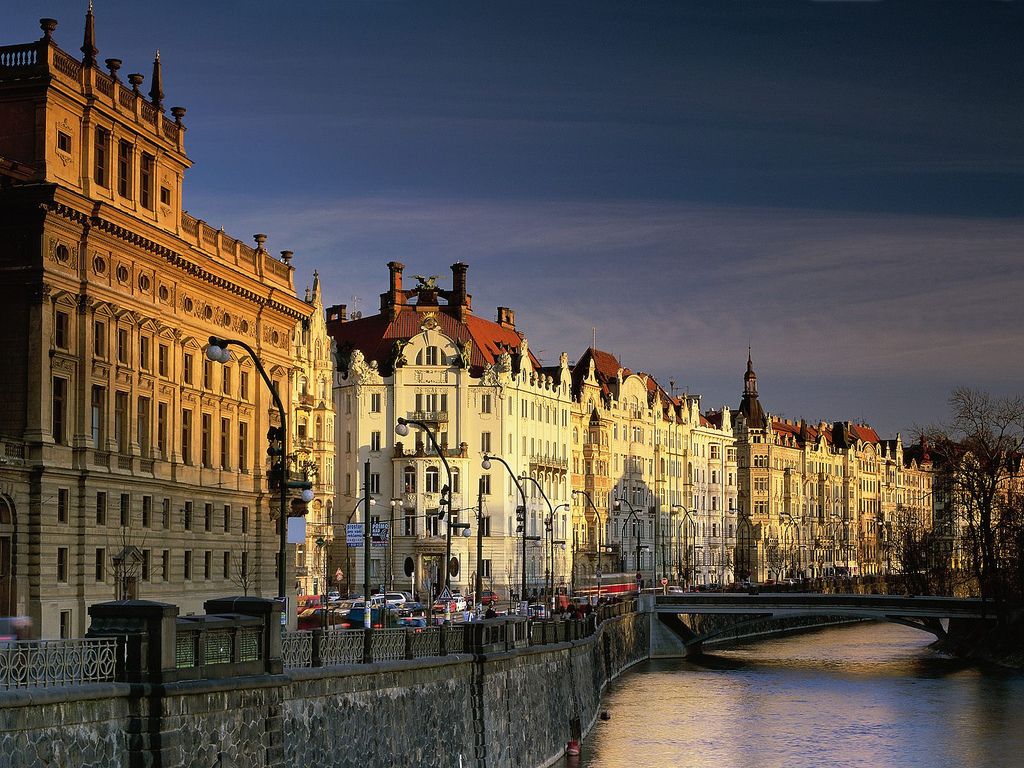 Prague is unlike any other city. With its medieval castles, cobblestone streets, and baroque structures, Prague serves as a living history museum of Europe. This lovely city is full of surprises, from its bustling city center to its hidden gems. Whether you're looking for a romantic getaway or want to learn more about the local culture, Prague has plenty to offer everyone. Explore the well-known attractions of the city, such as the Astronomical Clock, Prague Castle, Old Town Square, and Charles Bridge. Discover the city's stunning architecture, which ranges from Gothic churches to Art Nouveau buildings. See some of the city's many museums and art galleries while strolling through the Jewish Quarter's lovely streets. Enjoy some of the city's delectable dumplings and hearty Czech cuisine.